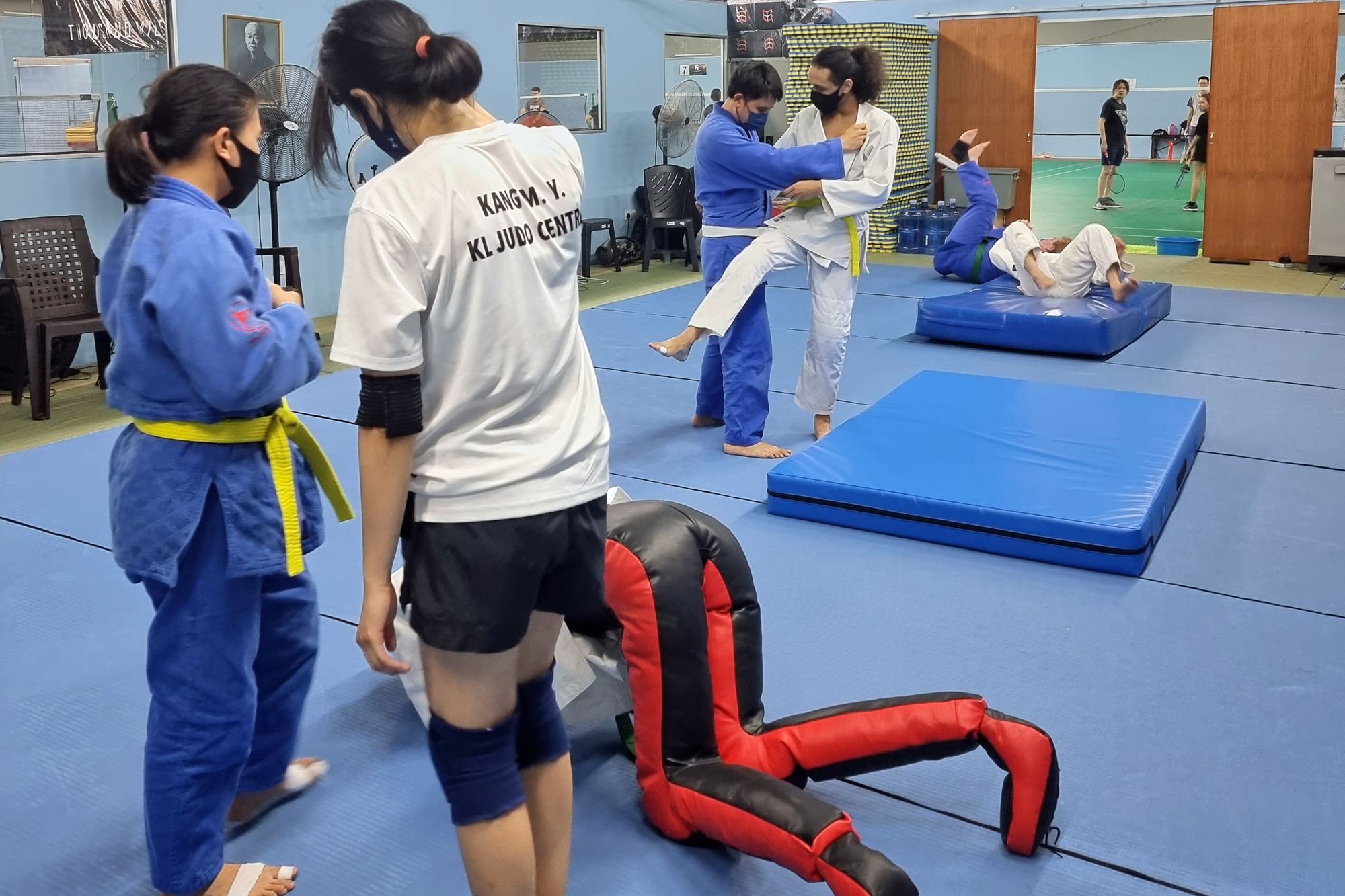 Q: Why is head-diving illegal in judo?
A: Head-diving usually happens with uchimata though it could happen with any forward throws. It's when tori tries to throw uke and when there is resistance, tori dives towards the mat, head first. If the head makes contact with the mat, tori will be given a hansoku-make (disqualification) penalty because it is a dangerous technique.

Q: Are there different types of judo around the world?
A: Although there are fringe movements like freestyle judo in the USA (which allows leg grabs), for the most part judo is regulated by the International Judo Federation. The IJF sets the rules for judo and these rules are followed by judo clubs and judokas around the world. Technically (and practically) there is only one form of judo in the world, whose rules are set by the IJF.

Q: Why do BJJ players like to go into guard position while judokas like to go into turtle position?
A: In BJJ, although you can score points you cannot win by pinning your opponent. So they are not afraid to go into guard position. If their opponent manage to pass guard and pin them, it's not necessarily a loss. It would be in judo, though. So, in a defensive situation, judo players prefer to go into turtle position and wait for matte to be called.

Q: Why do I seem to slow down during shiai?
A: During randori, nobody is really watching you and nothing is at stake. During shiai, everybody is watching you and a scores are being kept. Wins and losses are tallied. It's natural to be more nervous during shiai. Sometimes this leads you to be more hesitant to do your attacks. The way to overcome this is to do more training, do more randori, and be confident with your techniques. If you are confident, you might still get nervous but you will be less hesitant to attack.