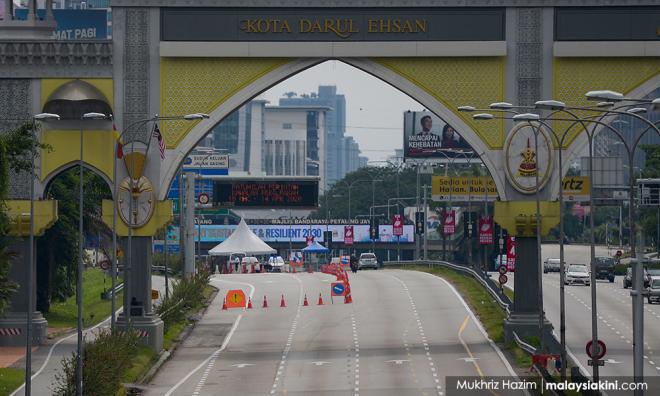 Just when you thought we've turned a corner on the pandemic, we are back in lockdown again. Or rather, we will be come Oct 14 for KL, Selangor and Putrajaya.

Lockdowns are effective for curbing the spread of the virus so I guess this is necessary given the recent surge of new cases, especially in Selangor. The figures are not too high for KL but being that KL is next to Selangor, there are bound to be leakages into KL. Similarly, the numbers are relatively low in Putrajaya, but it too is next to Selangor.

Unfortunately, lockdowns are also very destructive to businesses. Many companies are still reeling from the first lockdown. And now, just as they are recovering, there's a new one coming into effect. I do wonder how many businesses can survive this.

KL Judo will survive. Thanks to the support of our loyal members, we survived four months of lockdown the last time around. So, if this lockdown is truly just for two weeks, we will get through this.

In the last lockdown, I created lots of unique content for our members including interviews with judokas around the world, some blog postings about judo concepts and I also devised some exercise plans that they could do on their own, at home.

This time around I will continue to generate some interesting content to keep them engaged with judo during our forced hiatus. Hopefully, after two weeks, the spread of the virus would have died down and we can resume our training.

One silver lining from the first lockdown was that it actually gave time for my injuries to heal. Going into the lockdown, I had a few injuries, to my knees and one of my ankles. With regular training ongoing, it's hard for such injuries to heal. But with the lockdown, they were able to heal.

Currently, many of our players are injured. This two week break will allow their bodies to recover, so that's a good thing.

One can't help but wonder, will there be a third wave, a fourth wave, a fifth wave and so on? Possibly. Maybe I should say probably. For sure, we will have to endure this pandemic for at least nine months to a year before a vaccine is available to everybody. So, we have to get used to this "new normal". It will be around for some time to come.