Roman Karasev founded his first dojo, ROKA JUDO, in 1998 in Moscow, Russia. In 2013, he opened his second school, this time in Belovo, Bulgaria. And in 2018, he opened his third dojo in Haifa, Israel. He was one of the few coaches (possibly the only coach) in the world who had dojos in multiple countries.

Today, he doesn't run any dojos anymore. He has shut all three down, in part because of the impact of Covid-19 but also because his interests in judo has evolved considerably over time.

When he started out, he was a competitor and interested only in competition. He took part in the 2005 Maccabiah Games where he won a bronze medal. But over time, his interest in judo competition waned and he began to take a deeper interest in kata as well as other martial arts.

"After 22 years of teaching judo, I made the decision to stop working in this area," he said. "This decision was not made spontaneously, it's been a long time coming. But Covid-19 was the tipping point that made it obvious it was time for me to move on."

Karasev considers himself to be in retirement and he spends the bulk of his time reading books on martial arts, philosophy, sociology, psychology, pedagogy and so on. "I am going through a new stage, so to speak, in improving my understanding not only of judo but all of budo. Among the disciplines he is studying are ju-jitsu, karate, aikido and tai chi.

When he ran his dojos, he also sold Fighting Films judogis, as their distributor in Russia and Bulgaria. Today, he continues to sell FF gis but the Covid-19 has caused sales to drop considerably.

He still keeps in touch with international competition to an extent. Some of his students in Russia and Bulgaria have grown to become members of the national team so when they compete, he tracks their results.

Karasev sometimes watch videos of international competitions as well, not so much because he is interested in the competitions per se but because he likes to see the innovations in techniques on display by top athletes.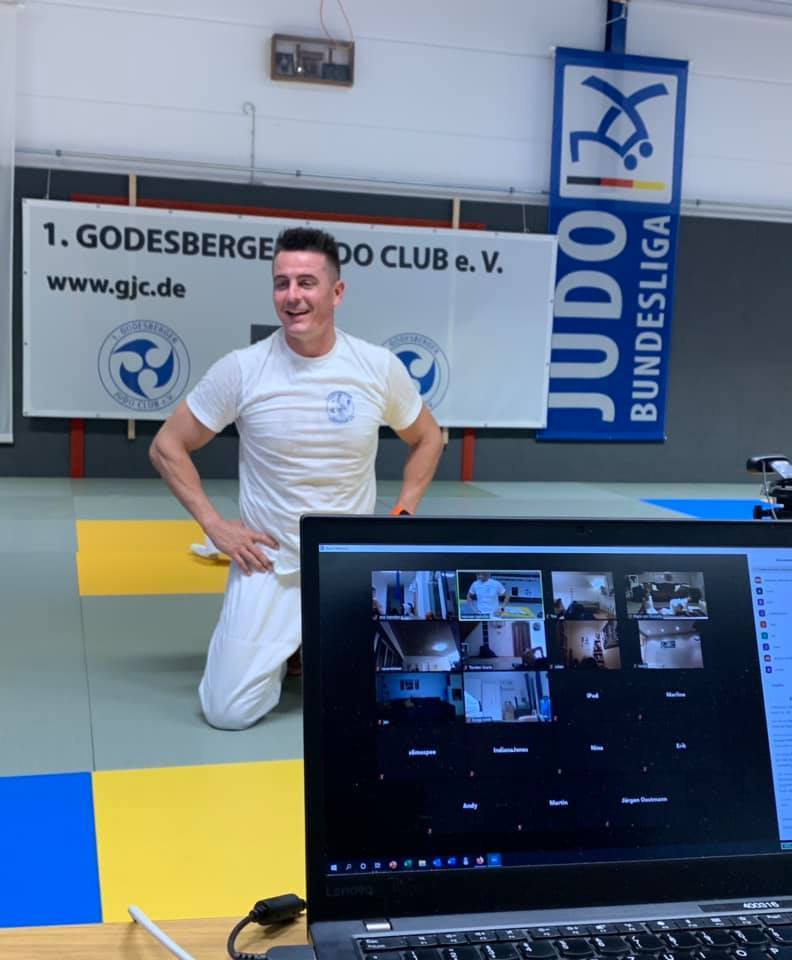 Alexandre Paysan is a French coach who has traveled the world to teach judo. In fact, he and his wife were on a judo tour of South America when their trip was disrupted by Covid-19.

"We were supposed to visit Argentina, Bolivia, Paraguay, Uruguay and Brazil," he recalls. "But we were stranded in Bolivia because of Covid-19. We were repatriated to France on March 28, 2020."

Back in France, they were under lockdown until May. And judo in dojos was only allowed in September. During that period when he wasn't able to do any judo in the dojo, he conducted Zoom classes, including for Argentina judokas.

He eventually took on the job of head coach at 1.Godesberger Judo Club e.V. in Bonn (Germany), a big club with over 800 registered members. When the offer came, the decision to take on the job came easily for him because he had lived in Germany before and relished the idea of returning.

"They liked my approach to judo, with my emphasis on balance and movement," he says. "They want to discover the French method of teaching judo. I think I'm the right guy for the job."

With the virus surging in Germany, judo training in the dojo is currently not allowed. So, he continues to do his Zoom sessions. Recently he did sessions for judokas in Bolivia and Mexico. He's also been doing some recording for his club members. "We'll be producing videos throughout the season," he says, adding that once they are available, he will post them on his YouTube channel and Facebook Page.

The challenge in producing these videos is constantly coming up with something new. "I'm trying to innovate so that judokas don't get bored," he says.

As for the impact of Covid-19 on judo, Paysan thinks the biggest challenge for clubs is getting players to return to judo after a long absence as well as recruiting new members. "If this situation persists, it will take a long time to get back to pre-Covid levels of participation."