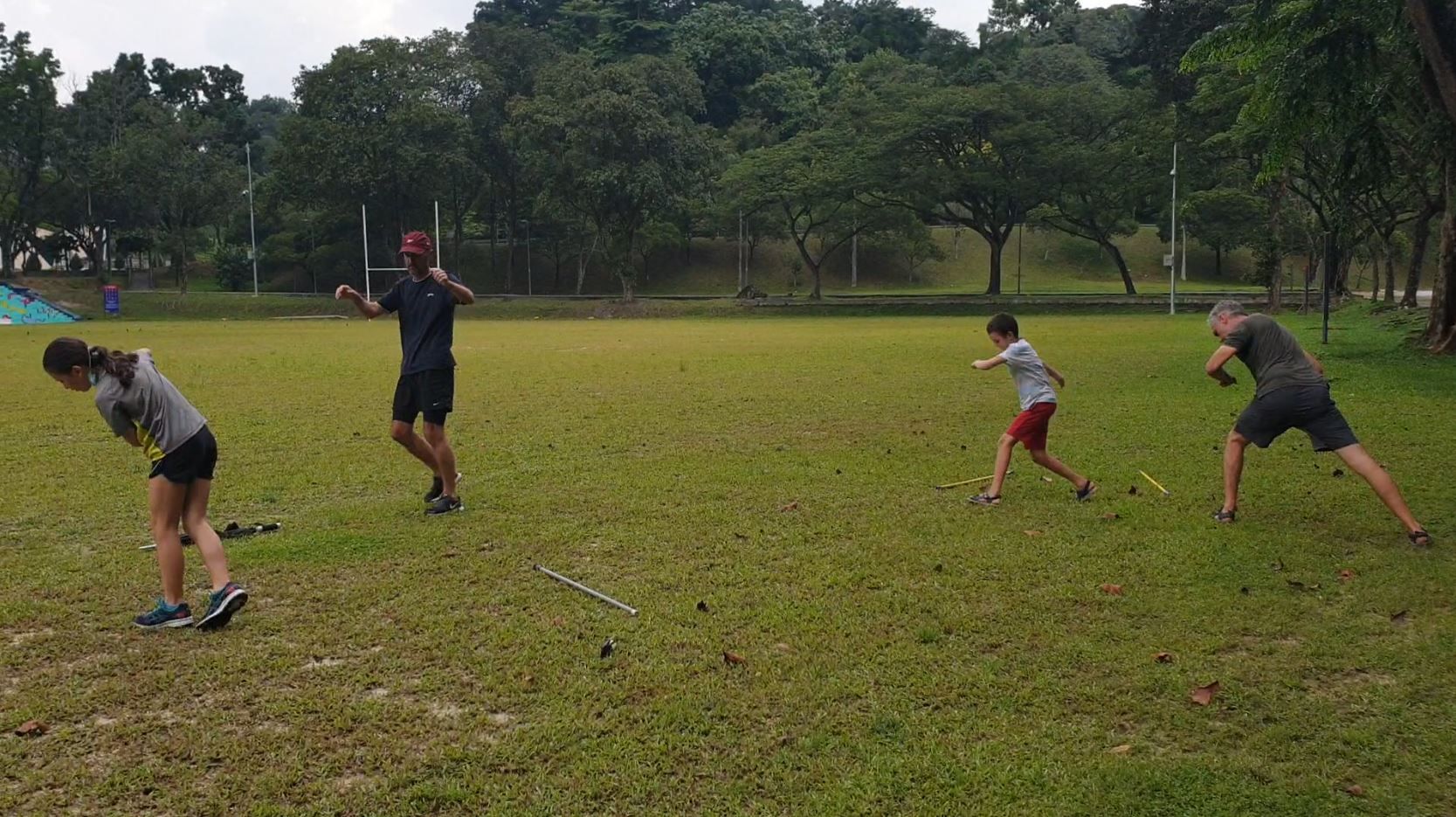 When it comes to Covid-19 lockdowns in Malaysia, it's like Groundhog Day. We go through the same thing over and over again. First we had an MCO, then that turned to CMCO and finally we had RMCO, when things looked like it would get back to normal. All of a sudden, it was CMCO again. Then MCO, then CMCO, and now back to MCO... again! Who knows how many more rounds of this we will have to endure before things go back to normal.  

It's frustrating but I'm not worried like I was when the first MCO was announced. At that time, I really didn't know if our club could survive. Today, I'm confident that we will. In terms of finances, it will be challenging. We have just moved into a new place and had spent quite a bit of money on renovations. Our rent is also higher than before because we are renting the place full time. But, we have a very dedicated core group of members who have been with us through thick and thin. We trust they will continue to support their club.

Each time a new lockdown is imposed we tend to lose some members, usually the newer ones. We try to explain to them that while the club might not be able to hold regular judo classes, we do offer outdoors or Zoom sessions, depending on what is permissible at the time. We also explain that we have ongoing overheads so membership fees are crucial.

Most of our members consider the club to be community that they are happy to be a part of. They want to ensure that it stays alive so that they have a place to return to when all of this is over. But a few people feel that if a club isn't able to offer them regular training they don't want to pay. If that's their view, we respect that and we wish them well. But they shouldn't expect to be able to waltz back into the club and simply rejoin when everything is fine again.

Actually that is exactly what a few of them wanted to do. When we entered into RMCO last year and could do regular training again, a few of the people who had left us came back knocking, asking if they could rejoin. I told them they could but they would have to first pay back for all the months they had missed. They balked at the idea, which is just as well. Those are not the kind of members we want in our club.

We work really hard to create the best environment for judo training, in terms of infrastructure, instruction, membership and culture. Those who don't appreciate that and aren't willing to support the club in its time of need don't deserve to train with us.

We don't know how long this new phase of MCO will last. But because it will be a while before Malaysia achieves herd immunity, it's safe to assume things won't be normal for some time to come. Will we be allowed to continue training outdoors? Or will we have to resort to Zoom training again? Who knows. The SOPs seem to change by the day.

Whatever the case, we have been through 15 months of various kinds of lockdowns and we now have both the experience and the knowhow to provide our members with the best training under lockdown conditions. It will be a tough next few months, for sure. But the training will be good. That's for sure too.