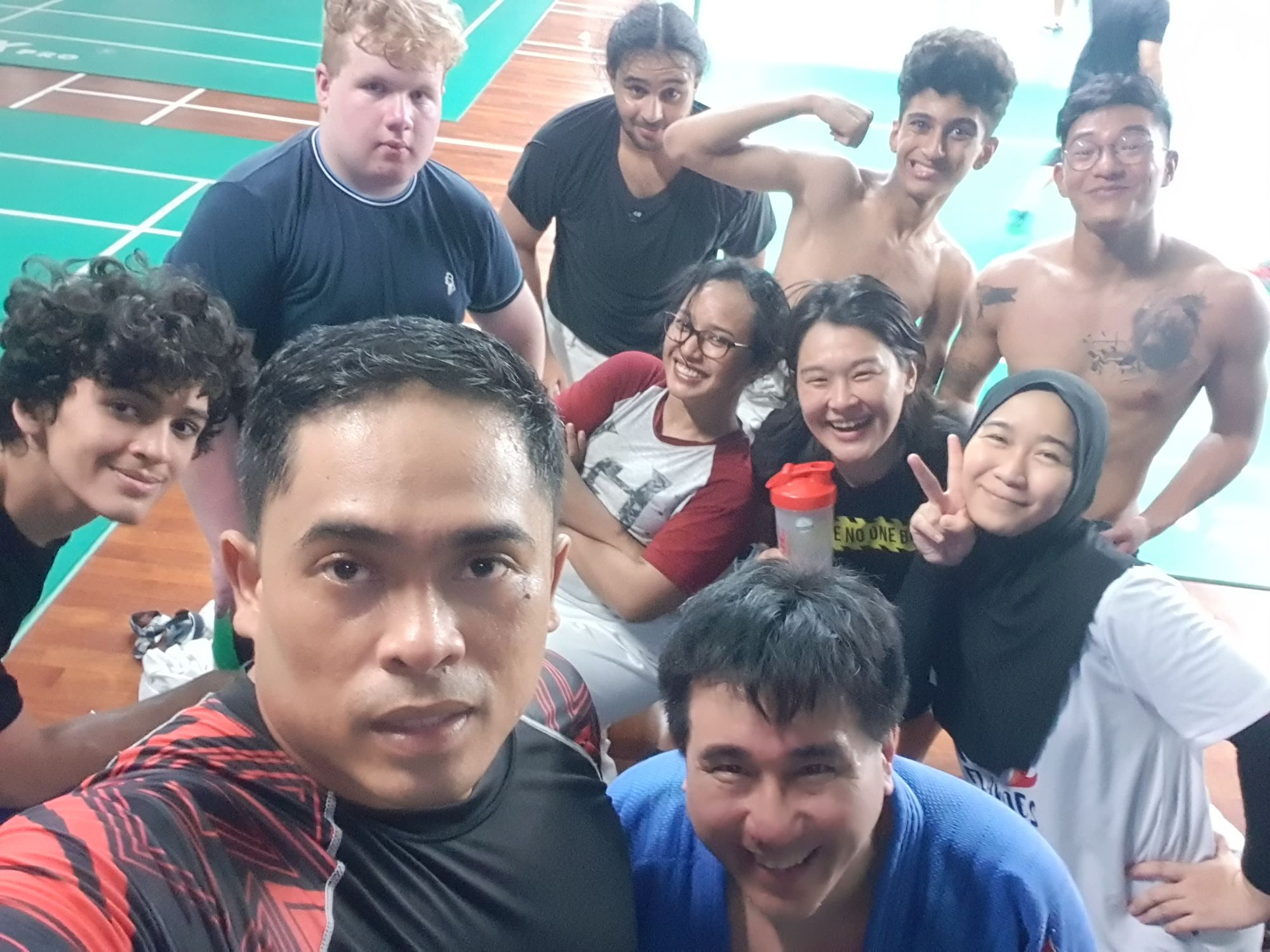 Last Friday, I wrote about how pleased we were to have some new members join our club. Since then, three more members have joined. Two are former members who had trained with us in the past and one is a completely new one.

One former member is an overseas university student who used to train with us whenever he was back home in Malaysia for his semester breaks. The first thing he told me was how good it felt to be back with us again. "I really like training here," he said.

The other is a foreign student studying at a local university. She had trained with us a couple of years ago but had to stop due to her busy school schedule. Now, she's ready to rumble again. "Feels great to be back... very tiring training but worth it!" she told me after attending both of our Sunday sessions.

The new guy, a really big fellow, came to us out of the blue. He said he was really wanted to give judo a try, so we asked him to come for a trial session.

The next day, he sent me this text: "Good morning, sir. I love training at your gym. Next week I will sign up for your class. See you soon." And sure enough, he was there yesterday, and yes, he signed up.

What I'm delighted to see is that all our members — new ones, old ones, returning ones — all get along extremely well. The new ones adapt to our club culture very quickly and become part of our judo family straight away.

They all have good attitudes and train super hard. The new guy told me that after the trial session, he was sore for three straight days. On the first day, he couldn't even get out of bed!

But he came back and joined us as soon as he could. That's the kind of spirit we like to see!